The Municipality of Heraklion in the Pan-European Final of the WEB AWARDS 2018 awards
27 Sep, 2018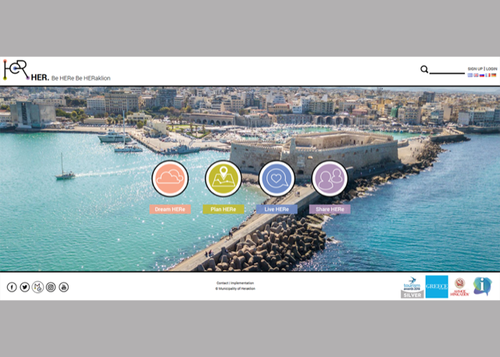 Heraklion won a place among the 16 Finalists of the Pan-European WEB AWARDS Awards 2018.
The official nomination of the new Tourism Website of the Municipality of Heraklion https://www.visitheraklion.eu/ in the Web Awards of the European Union (https://webawards.eurid.eu) was submitted in July 2018, after an online voting, which was held in all of the European Union.
The awards ceremony will take place on Wednesday 21 November at the Teatre Du Vaudeville in Brussels. According to the Mandated Tourism Advisor Mr. Gian Andrea Garancini, this is an important distinction that rewards the efforts made by the Municipal Authority in order to promote the city as a tourist destination.
This success, continued, regardless the color of the medal that will result and proves that the tourism strategy of the Municipality is in a good way.
"Our new website is not just another address on the World Wide Web but has the potential to make the city of Heraklion a favorite place for the accommodation of visitors. At the same time it is constantly enriched with new software and innovative ideas, will substantially help in the promotion of Heraklion and Crete, since it offers the visitors the opportunity to plan in advance their journey and to live the experience they looking for in their destination" points out Mr. Garancini, thanking the executives of the Department of Tourism and Informatics of the Municipality, as well as the experts of the University of Crete who contributed substantially to the creation of the new website.