Digital Cities Challenge: Heraklion, one of the 27 most powerful digital cities in Europe
26 Mar, 2018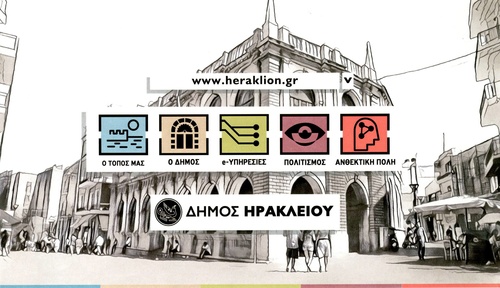 The digital policy of the Municipality of Heraklion continues to be evaluated with excellent by European and World Organizations. Recently, the digital transition policy of the city of Heraklion was rated 19.5 – with an excellent 20 – by the Digital Cities Challenge program of the European Commission. In this context rated the presentation of goals, the implemented projects, the impact of the projects on city life and local collaborations to achieve the goals.
Thus, Heraklion once again confirms its recognition and competitiveness as a "smart city" in an international level. The goal of the digital transformation policy of Heraklion is to better serve the citizens and visitors, increase the competitiveness of the economy and the participation of citizens in city life, reduce digital illiteracy and transparency in local government.
It is worth noting that in 2017 the URBACT III program chose the Heraklion strategy for the "smart city" as one of the 97 best projects running in Europe in all urban transformation policies.
Read the final evaluation HERE